Tue Jun 14, 2022, 04:05 AM
Judi Lynn (153,626 posts)
THE OLDEST FOODS IN THE WORLD DISCOVERED BY ARCHAEOLOGISTS
BY DEBRA KELLY/JUNE 7, 2022 5:23 PM EDT
In today's 21st century world, it's no secret that the foodie culture is alive and well. One look at any social media site will make it clear just how creative people are getting these days, and here's the thing: That's actually nothing new, and it may be more important to the survival of humans as a species than it seems.
Archaeologists have long been wondering just why Homo sapiens were able to fight and claw their way to the top of the food chain because let's face it — humans are soft and squishy, while other creatures we share the planet with are not. Archaeologists from the University of Oxford have an interesting theory that, in a nutshell, suggests early humans' adventurous eating habits helped encourage them to spread out into new territories (via NPR). It's unclear whether our ancient ancestors were looking for a little variety to their diet or were just able to eat whatever they found in the new places they moved to, but either way, research suggests that our taste for new eats has gone a long way to shaping the history of the species.
So, what were our ancient ancestors eating, and do traces of ancient meals still exist today? Absolutely! Can you sample some of them? Technically, yes ... if you're both very lucky and very brave.
BOG BUTTER
Over tens of thousands of years, some of Ireland's lakes were turned into bogs, says The Living Bog. These highly acidic, nutrient-rich patches of the landscape haven't just supplied the country with fuel for a long time and been home to a diverse ecosystem, either ⁠— they're also great for preserving things.
Bog bodies are definitely a thing, sometimes discovered in such an incredible state of preservation that it kicks off a modern-day murder investigation. Also preserved in bogs? Butter, and a lot of it. According to a 1997 report in The Journal of Irish Archaeology (via JSTOR), most bog butter deposits have been found in the western counties, with Co. Mayo leading the way. Age estimates also vary: According to CNN, one 100-pound stash of bog butter discovered in Co. Offaly in 2013 was estimated to be around 5,000 years old. A few years prior to that, a 3,000-year-old, 77-pound lump of butter was found in Co. Kildare (via NBC News).
Read More:
https://www.grunge.com/887930/the-oldest-foods-in-the-world-discovered-by-archaeologists/?utm_campaign=clip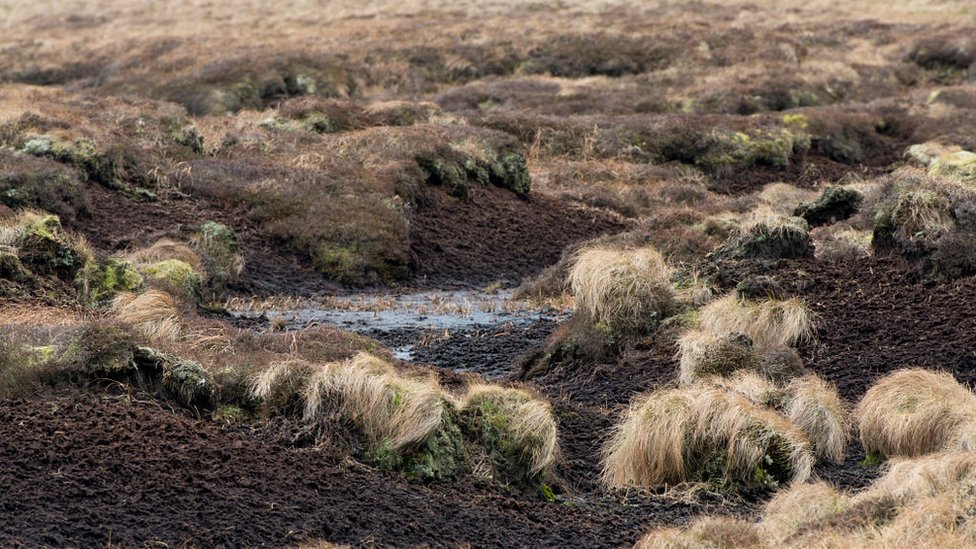 8 replies, 1269 views
Replies to this discussion thread
| | | | |
| --- | --- | --- | --- |
| 8 replies | Author | Time | Post |
| THE OLDEST FOODS IN THE WORLD DISCOVERED BY ARCHAEOLOGISTS (Original post) | Judi Lynn | Jun 2022 | OP |
| | SergeStorms | Jun 2022 | #1 |
| | Ziggysmom | Jun 2022 | #3 |
| | gladium et scutum | Jun 2022 | #2 |
| | sarge43 | Jun 2022 | #4 |
| | COL Mustard | Jun 2022 | #5 |
| | MiHale | Jun 2022 | #6 |
| | mitch96 | Jun 2022 | #7 |
| | cate94 | Jun 2022 | #8 |
---
Response to Judi Lynn (Original post)
Tue Jun 14, 2022, 04:17 AM
SergeStorms (16,921 posts)
1. Kerry Gold Bog Butter. Yum.
My favorite butter for
anything
is Kerry Gold from Ireland. The taste is so much better than any butter I've found in the States.
Those people know how to make butter and apparently have for thousands of years. I don't actually think Kerry Gold is old bog butter, but who knows?
---
Response to SergeStorms (Reply #1)
Tue Jun 14, 2022, 06:37 AM
Ziggysmom (2,199 posts)
3. Irish butter is 82% butterfat while US butter us 80%. The Irish butter is more naturally
yellow from the cow's grass fed diets. I agree, Kerry Gold taste is the best. Some Amish butter is also good and higher in butterfat, if you can find it. I could never stomach margarine!
---
Response to Judi Lynn (Original post)
Tue Jun 14, 2022, 06:35 AM
gladium et scutum (758 posts)
2. For Homo sapiens
anything this side of granite is food.
---
Response to gladium et scutum (Reply #2)
Tue Jun 14, 2022, 06:51 AM
sarge43 (28,516 posts)
4. Yup. If you can wrestle it down your throat ... n/t
---
Response to Judi Lynn (Original post)
Tue Jun 14, 2022, 07:00 AM
COL Mustard (4,096 posts)
5. There was some asparagus in my fridge
That I think would have been a solid competitor. Man, that was vile when I found it.
---
Response to Judi Lynn (Original post)
Tue Jun 14, 2022, 07:55 AM
MiHale (6,891 posts)
6. The MOST butter...
has been found in MAYO county. Butter country but Mayo county.
---
Response to Judi Lynn (Original post)
Tue Jun 14, 2022, 08:36 AM
mitch96 (11,100 posts)
7. When I was over in Ireland my go to was brown bread and butter. I normally don't eat butter
but that stuff was amazing... Anything cooked in Irish butter is great also.. A bit in my coffee was delish also...
So Bog butter 5000 years old means they were raising cows for milk way back then.. I visited a ancient settlement in Co Mayo called Céide Fields. A walled farm field over 6000 years old. Ancient artifacts and houses on the site over looking the Atlantic ocean.. Truly amazing..
And the butter was good!! 😌
https://ceidefields.com/history/
m
---
Response to Judi Lynn (Original post)
Tue Jun 14, 2022, 10:43 PM
cate94 (2,279 posts)
8. My ancestors were from Mayo
And I love butter. I'm not sure I could stomach 5000 yr old butter, but I love Kerry Gold!