Sun Jun 19, 2022, 01:48 AM
Judi Lynn (153,631 posts)
Mummified Shaman in Exquisite 18th Century Attire Discovered in Siberia
BY JESSICA THOMSON ON 6/17/22 AT 7:59 AM EDT
An almost perfectly preserved shaman burial site dating back as far as the 18th century has been discovered in remote Siberia.
In only the second-ever archaeological study in the Yakutia area of Siberia, Russian researchers at the Institute for Humanitarian Research and North Indigenous Peoples Problems discovered the mummified remains of a fully-clothed man inside a sarcophagus.
Shamans are religious leaders amongst the Yakut, practicing as healers and diviners in their communities. Yakutia, the Yakut homeland, is hugely remote, situated in the far northeast of what is now Russia. When Russia occupied Yakutia in the 17th century, Orthodox Christianity began to leak some influence into the folk religion. However, during Soviet rule, shamans and their followers were persecuted. The religion didn't die out, though, and continued to be practiced in secret.
"It contained the partially mummified body of a man," Aleksandra Nikolaevna Prokopyeva, from the Russian Academy of Science's Man in the Arctic Laboratory, said in a statement. "A shaman's caftan with pendants made of iron and copper was laid on top, the legs were covered with a fur coat 'hotoydoh son.' The man was wearing a suit consisting of a caftan, a silk shirt, cuffs and legs."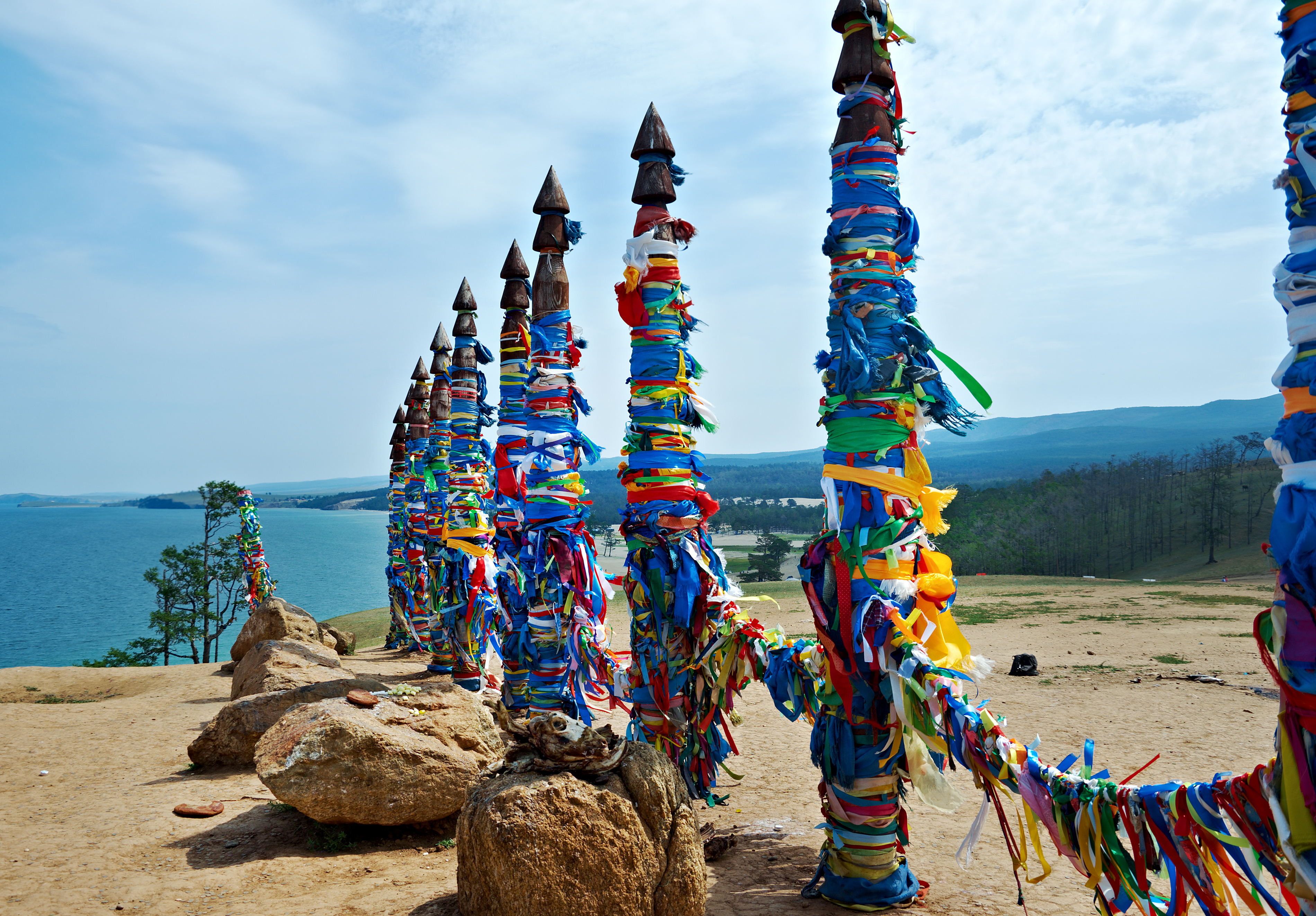 A mummified shaman from the 18th century with a well-preserved burial site was recently discovered in Siberia. Above, shamanic pillars with colored ribbons are seen on Olkhon Island near Lake Baikal, Russia.
ISTOCK / GETTY IMAGES PLUS
More:
https://www.newsweek.com/shaman-burial-site-discovered-siberia-preserved-clothing-1716823?piano_t=1
3 replies, 748 views
Replies to this discussion thread
| | | | |
| --- | --- | --- | --- |
| 3 replies | Author | Time | Post |
| Mummified Shaman in Exquisite 18th Century Attire Discovered in Siberia (Original post) | Judi Lynn | Jun 2022 | OP |
| | mdelaguna | Jun 2022 | #1 |
| | mdelaguna | Jun 2022 | #2 |
| | wnylib | Jun 2022 | #3 |
---
Response to Judi Lynn (Original post)
Sun Jun 19, 2022, 07:17 AM
mdelaguna (445 posts)
1. A shame there is no photo
I get the respect for indigenous descendants but then why excavate it in the first place and announce the find to the world? Canít have it both ways. At least publish an artistic rendition.
---
Response to mdelaguna (Reply #1)
Sun Jun 19, 2022, 07:19 AM
mdelaguna (445 posts)
2. Also those pillars are gorgeous
Many other beautiful images of them online.
---
Response to mdelaguna (Reply #1)
Wed Jun 22, 2022, 02:43 AM
wnylib (14,512 posts)
3. Is that a thing in Russia regarding
indigenous people? There is a law regarding excavations of indigenous people in the US, but I don't know what Russia's attitude is about it.

Maybe some other reason for not showing a pic of the mummy.