Sun Nov 6, 2016, 09:41 AM
stone space (6,498 posts)
6 replies, 1152 views
Replies to this discussion thread
| | | | |
| --- | --- | --- | --- |
| 5 replies | Author | Time | Post |
| "...other people were grabbing at my balls": Sexual assault at Trump rally. Why am I not surprised? (Original post) | stone space | Nov 2016 | OP |
| | sarae | Nov 2016 | #1 |
| | Coyotl | Nov 2016 | #3 |
| | sarae | Nov 2016 | #4 |
| | In_The_Wind | Nov 2016 | #2 |
| | Qutzupalotl | Nov 2016 | #5 |
---
Response to stone space (Original post)
Sun Nov 6, 2016, 10:10 AM
sarae (3,284 posts)
1. What is wrong with these people?
They're like rabid animals.
---
Response to sarae (Reply #1)
Sun Nov 6, 2016, 11:29 AM
Coyotl (15,262 posts)
3. Trump instructed crowd "Take him out" and they started beating a guy to death. Cops saved him.
Police intervened and saved the guy.
Then they held him in a bathroom for two hours, keeping him away from the press and reporters.
I'm trying to find a short video clip of Trump saying,
"We have one of those guys from the Hillary Clinton campaign. How much you being paid, fifteen hundred dollars? Alright, take him out."
No luck yet, but the full rally tape is online, and the clip starts at 1h 52m 20s.
David Corn @DavidCornDC
Just imagine how much safer the situation would've been, if everybody in the room had a gun.
from:
Man with "Republicans Against Trump" sign beaten at Trump rally, Trump incited fight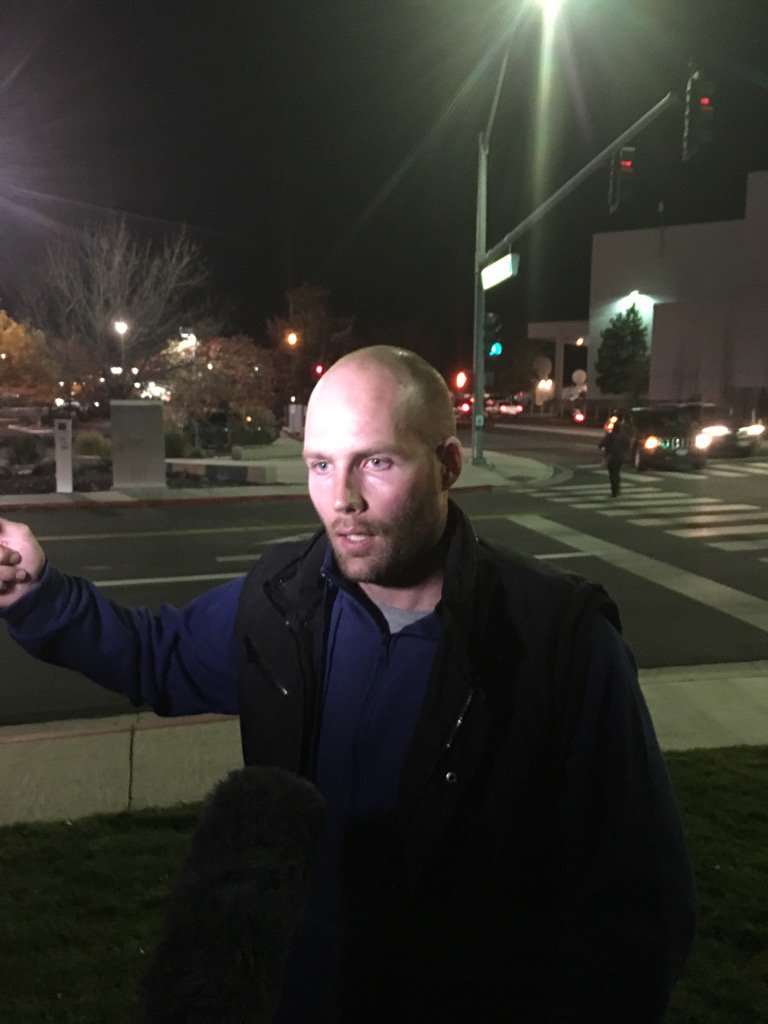 ---
Response to Coyotl (Reply #3)
Sun Nov 6, 2016, 11:36 AM
sarae (3,284 posts)
4. That's SICK.
Trump is a sick person. He knew full well how the crowd would react.
I'm glad the protester is okay.
---
Response to stone space (Original post)
Sun Nov 6, 2016, 10:13 AM
In_The_Wind (72,287 posts)
2. Ha! Not so fun when the tables are turned.
---
Response to stone space (Original post)
Sun Nov 6, 2016, 11:52 AM
Qutzupalotl (12,775 posts)
5. As an owner of balls myself,
I can say that when someone forcefully grabs them, it has nothing to do with sex.

Yes, I know they're sexual organs. But this is not sexual assault. It's just assault and battery.