Page: 1
riversedge
riversedge's Journal
Profile Information
Member since: Wed Aug 15, 2012, 03:24 PM
Number of posts: 61,343

Journal Archives
Should be interesting
Public Domain
|
by Sarah Emerson
|
Dec 26 2018, 10:00am
b]
A Massive Amount of Iconic Works Will Enter the Public Domain on New Year's Eve
https://motherboard.vice.com/en_us/article/bjek4z/a-massive-amount-of-iconic-works-will-enter-the-public-domain-on-new-years-eve
Why the copyright terms on a goldmine of works from 1923 are about to expire.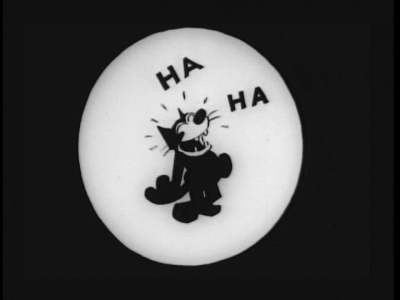 ?crop=1xw%3A0.75xh%3B0xw%2C0.1133xh&resize=1050%3A*&output-quality=55
Felix the Cat. Image: Wikimedia Commons
When the clock strikes midnight on New Year's Eve, movies, songs, and books created in the United States in 1923—even beloved cartoons such as Felix the Cat—will be eligible for anyone to adapt, repurpose, or distribute as they please.
A 20-year freeze on copyright expirations has prevented a cache of 1923 works from entering the public domain, including Paramount Pictures' The Ten Commandments, Charlie Chaplin's The Pilgrim, and novels by Aldous Huxley.
Such a massive release of iconic works is unprecedented, experts say—especially in the digital age, as the last big dump predated Google.
..........................
....................................................
Yet copyright rules are complex, and exceptions exist. The terms for thousands of works published between 1923 and 1963 weren't renewed as according to the law, and consequently lapsed into public domain. Sometimes authors will intentionally dedicate works to the public domain. Other times, a collection of works may be protected by copyright, even though the individual works themselves are not...........................
Source:
politico
12/30/2018 07:09 PM EST
The federal judge in Texas who ruled the Affordable Care Act unconstitutional said today that the law can stand while his judgment is under appeal.
In his order issuing a stay and final partial judgment in the controversial case, U.S. District Court Judge Reed O'Connor reiterated that he believes the entire ACA cannot stand without its individual mandate penalty, which Congress zeroed out last year. O'Connor argued that appellate judges will agree with his judgment, but said it should not take effect while the case is being appealed. "[M]any everyday Americans would otherwise face great uncertainty," he wrote.
The judge's order means that Obamacare will likely remain the law of the land for at least another year. Depending on how the appeals proceed, it also tees up the possibility of a Supreme Court ruling on the case in 2020, during the presidential campaign.
Public health groups, Democrats and even some Republicans had warned of catastrophic cuts in health coverage if O'Connor's Dec. 14 ruling to strike down the entire ACA had been allowed to take immediate effect. Many health policies proposed by the Trump administration, including efforts to lower drug prices and reshape hospital payment, also depend on provisions of the law.
Seventeen states defending the ACA — led by California Attorney General Xavier Becerra — had asked O'Connor to clarify the ramifications of his ruling so they would be able to file an immediate appeal to the Fifth Circuit Court of Appeals.
................
Read more:
https://www.politico.com/story/2018/12/30/obamacare-case-on-hold-texas-judge-1077175
---
I am so thankful to these Attorney Generals
U.S. District Court Judge Reed O'Connor also further detailed why he sided with conservative states seeking to strike down the Affordable Care Act. | Pablo Martinez Monsivais/AP Photo
Source:
newsweek
By Benjamin Fearnow On 12/30/18 at 11:32 AM
Current Time?0:25
Duration?0:55
Republican Senate Majority Leader Mitch McConnell has washed his hands of President Donald Trump's border wall ultimatum, hiding out in Kentucky amid the government shutdown.
One week before the Christmas break, McConnell led the Senate in passing a short-term spending bill he believed Trump would sign. But the president's latest rebuke of fellow Republicans has caused McConnell to retreat into the shadows since a quarter of the government shut down on December 22. Although McConnell issued a statement publicly supporting Trump's push for a border wall, he has been noticeably absent from the president's side despite his reputation as a Washington "dealmaker."
"McConnell is one of the best vote-counters in politics, and he generally knows when to fold a losing hand," former Biden chief of staff during several McConnell deals, Bruce Reed, told the Washington Post Saturday. "He did that on a number of occasions in the Obama years. He's now stuck with a president who prefers to double down on a losing hand."
However, the 76-year-old Kentucky senator, who is up for reelection to a seventh term in 2020, was recently touted by the president on Twitter. Although McConnell and Trump fought over attempts to repeal the Affordable Care Act, McConnell gained favor with the president over his brutal maneuvering to put conservatives on the Supreme Court. ....................................
Read more:
https://www.newsweek.com/mitch-mcconnell-government-shutdown-kentucky-absent-trump-border-wall-1274846
---
#trumpshutdown is maybe giving the old turtle heartburn!!
https://twitter.com/Newsweek/status/1079436521734733824
mitch mcconnell trump
Republican Senate Majority Leader Mitch McConnell has washed his hands of President Donald Trump's border wall ultimatum, hiding out in Kentucky amid the government shutdown. Getty Images Chip Somodevilla/Staff
a lot of winning here!! NOT




By Katie Lobosco, CNN

Updated 9:07 PM ET, Sat December 29, 2018



tpp tpa trans pacific partnership explainer origwx js_00002027

Current Time 0:46
/
Duration Time 1:42




New York (CNN)A major 11-country agreement goes into effect Sunday, reshaping trade rules among economic powerhouses like Japan, Canada, Mexico and Australia — but the United States won't be a part of it



That means that Welch's grape juice, Tyson's pork and California almonds will remain subject to tariffs in Japan, for example, while competitors' products from countries participating in the new Comprehensive and Progressive Agreement for Trans-Pacific Partnership will eventually be duty-free.




Japan will offer similar tariff relief to the European Union, in a separate trade deal set to go into effect on February 1.


"Our competitors in Australia and Canada will now benefit from those provisions, as US farmers watch helplessly," said US Wheat Associates President Vince Peterson at a hearing on the potential negotiations with Japan.


It's the opposite of what the Obama administration planned when it began negotiating the Trans-Pacific Partnership, known as TPP. The proposed deal, which never passed Congress, formed the backbone of the US strategy to counter Chinese economic influence, but it was one of the first things President Donald Trump moved to undo when he took office, pulling the United States out of the deal in January of 2017.

Instead, he's pursued a series of direct bilateral agreements, launching a trade war with escalating tariffs on $250 billion in Chinese goods to force Beijing to the negotiating table. The strategy has led to a new round of talks between Trump and his counterpart Xi Jinping — but leaves US producers out of broader regional arrangements with other Pacific Rim nations, for now. ........................................
Source:
Politico
Updated 12/30/2018 11:59 AM EST
White House counselor Kellyanne Conway on Sunday deflected questions about President Donald Trump's statements about children who died in the custody of Border Patrol, instead defending his efforts to resolve immigration issues and the government shutdown.
Speaking to host Dana Bash on CNN's "State of the Union," Conway called the deaths "tragic" but said, "I don't like some of these Democrats using these deaths as political pawns."
"The president's point is an important one," she said when asked about Trump's tweet Saturday that stated, "Any deaths of children or others at the Border are strictly the fault of the Democrats and their pathetic immigration policies that allow people to make the long trek thinking they can enter our country illegally."
Conway added: "The president does not want these children to come on the perilous journey to begin with. They are paying now — some of them are paying the ultimate price."
In a contentious discussion with Bash, Conway kept asking "Where are they?" about Democratic leadership. Congress remains adjourned as a partial government shutdown that began last weekend continues with no end in sight.............................
Read more:
https://www.politico.com/story/2018/12/30/government-shutdown-conway-kellyanne-border-1076880
---
Actually, Mitch M. is hiding out in Kentucky--not negotiating
Source:
AP
By: Hope Yen, The Associated Press and Jennifer McDermott, The Associated Press   1 hour ago
WASHINGTON — It had been months since retired Lt. Cmdr. Michele Fitzpatrick paid attention to news coverage. She was turned off by President Donald Trump's tweetstorms and attacks on critics such as the late Republican Sen. John McCain, a war hero. But as the November midterm elections approached, she fired up her laptop.
A member of the U.S. Coast Guard Academy's Class of 1980, the first to include women, Fitzpatrick began researching candidates and poring over issues. On Election Day, she voted without hesitation: all Democrat.
"I just don't think what's happening now is helpful," Fitzpatrick, of Groton, Connecticut, said in a telephone interview, pointing to the negative discourse in Washington. "It's almost like watching kids and bullies on the playground instead of people actually doing something about helping this country to survive and to thrive."
That's hardly a startling view from a Democrat these days. But from a military vet?
Long seen as a bastion of support for Republicans, the face of the U.S. military and its veterans is changing — and perhaps too is their political bent.
.....................................................
Read more:
https://www.militarytimes.com/news/your-military/2018/12/30/military-women-female-veterans-are-shifting-away-from-gop/
---
and the vet gents.........hope they will get smart like the majority of the women!!
https://www.armytimes.com/resizer/XSsrKZqJNpN7WLCs5WJ2DFpvOI8=/1200x0/filters:quality
(100)/arc-anglerfish-arc2-prod-mco.s3.amazonaws.com/public/VEGPBQWOCJGIBP66AZ6GKTNBKM.jpg
Michele Fitzpatrick, a retired lieutenant commander in the Coast Guard, poses for a photograph at the United States Coast Guard Academy in New London, Conn., Tuesday, Dec. 18, 2018. Female veterans, both current and former service members, were more likely to vote in the 2018 midterm elections for Democrats than Republicans, 60 percent to 36 percent, according to data from VoteCast. (Jessica Hill/AP)

Poll shows high job approval for Trump from veterans

https://www.militarytimes.com/news/pentagon-congress/2018/12/30/poll-shows-high-job-approval-for-trump-from-veterans/
By: Emily Swanson, The Associated Press and Hannah Fingerhut, The Associated Press   1 hour ago
WASHINGTON — Nearly 6 in 10 military veterans voted for Republican candidates in the November midterm elections, and a similar majority had positive views of President Donald Trump's leadership. But women, the fastest growing demographic group in the military, are defying that vote trend.
That's according to AP VoteCast, a nationwide survey of more than 115,000 midterm voters — including more than 4,000 current and former service members — conducted for The Associated Press by NORC at the University of Chicago. It found that veterans overall approved of Trump's job performance, showing high support for the president's handling of border security and his efforts to make the U.S. safer from terrorism.


Male veterans were much more likely to approve of Trump than those who haven't served, 58 percent to 46 percent.

But 58 percent of female veterans disapproved of Trump, which is similar to the share of women overall (61 percent).
Some takeaways on veterans:
..................................................................
Good riddance!!
House Republicans wrap their investigation into FBI's handling of Clinton and Russia probes
https://www.cnn.com/2018/12/28/politics/oversight-judiciary-investigation/index.html
By Jeremy Herb, CNN
Updated 7:22 PM ET, Fri December 28, 2018
Hoyer on GOP review: They must have amnesia
(CNN)The Republican leaders of two House committees say their investigation into the FBI's handling of Hillary Clinton's email server and its probe of alleged coordination between the Trump campaign and Russia uncovered concerns about the "thoroughness and impartiality" of each investigation.


READ: Republicans express concern over thoroughness and impartiality of Clinton and Russia probes
https://www.cnn.com/2018/12/28/politics/read-republicans-thoroughness-impartiality-of-clinton-and-russia-probes/index.html
House Judiciary Chairman Bob Goodlatte and Oversight Chairman Trey Gowdy sent a six-page letter Friday summarizing the findings of their joint probe into the FBI and Justice Department, writing that further investigation was needed -- including appointing a second special counsel -- to examine the "disparate way these two investigations were seemingly conducted."

Notably, the Republican lawmakers also argued that their investigation was not an attempt to undercut special counsel Robert Mueller -- a charge leveled by Democrats throughout the Republican-led investigation.
"Quite the opposite, whatever product is produced by the special counsel must be trusted by Americans and that requires asking tough but fair questions about investigative techniques both employed and not employed," Goodlatte and Gowdy wrote.
The letter, which was addressed to acting Attorney General Matt Whitaker, DOJ Inspector General Michael Horowitz and Senate Majority Leader Mitch McConnell, marks the conclusion of the yearlong Republican investigation.......................................
House Republicans end their reign with a humiliating whimper admitting they wasted $27M in yet another political stunt against Clinton A public servant goes through this many harassing partisan investigations like Clinton, amazing not one charge - ever
https://twitter.com/riotwomennn/status/1078993169071685632

When professionals sell out, we get a president like Trump
https://www.latimes.com/opinion/op-ed/la-oe-heffernan-trump-professionals-20181229-story.html
By Virginia Heffernan
Dec 29, 2018 | 3:10 AM
When he was 16, Friedrich Trump, President Trump's grandfather, fled mandatory military service in the German Imperial Army. Having decided he was too weak to serve, Trump slunk off to North America around 1885. Now it appears that Trump's father, Fred, took pains to pass Friedrich's moral cowardice on to Donald.
In 1968, according to the New York Times, Fred may have struck a draft-dodging deal for Donald with one of his tenants, Larry Braunstein, a podiatrist. Braunstein's daughters remember their father saying he diagnosed Trump with bone spurs as a "favor" to his landlord.
The diagnosis won Trump a medical exemption from the draft during the Vietnam War.
Corrupting doctors is something of a leitmotif of Trump's history. Remember Dr. Harold "Sweetheart, this is Watergate" Bornstein? Dr. Ronny "Candy Man" Jackson? They're not unlike the president's iffy lawyers: Marc "Watch Your Back" Kasowitz, Michael "I'm Going To Come At You" Cohen, and Rudolph "Truth Isn't Truth" Giuliani.
Doctors and lawyers, along with clergy, architects and engineers, are members of what used to be quaintly called "the professions." Unlike a real estate promoter who runs casinos into the ground, heads up a fake university and promiscuously sells his ignoble name, professionals are expected to stand for something higher than profit. Many swear oaths in their fields. And they can lose their standing if they violate their profession's ethical tenets.
.........................
When our current national nightmare is over, if it ever is, everyone — from doctors and lawyers to PR firms and lobbyists — who enabled the bad guys must face their own reckoning.