Thu Jan 14, 2021, 07:10 AM
JHB (33,027 posts)
Thursday TOONs - It Was A Perfect Impeachment [View all]
It Was A Perfect Impeachment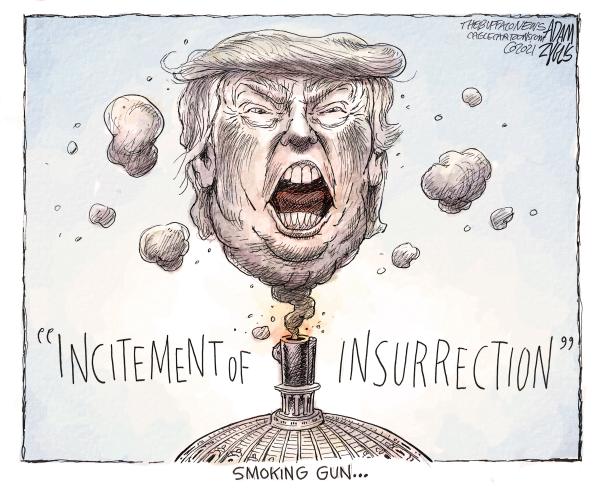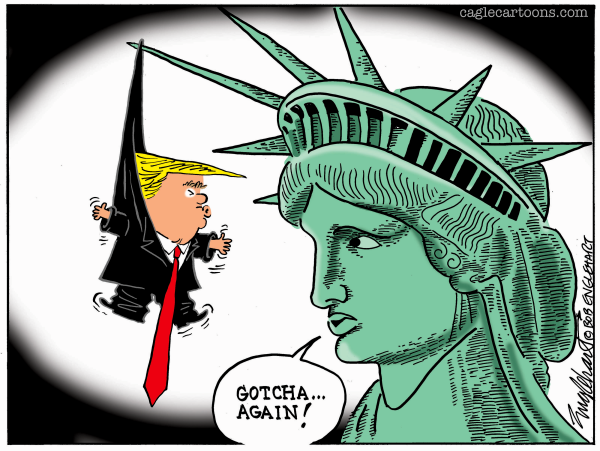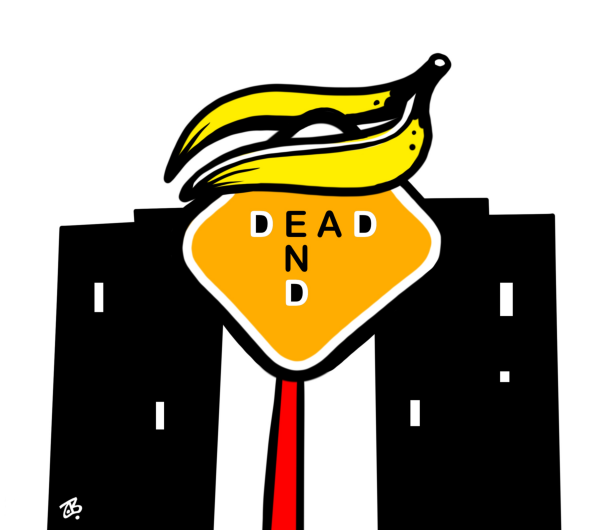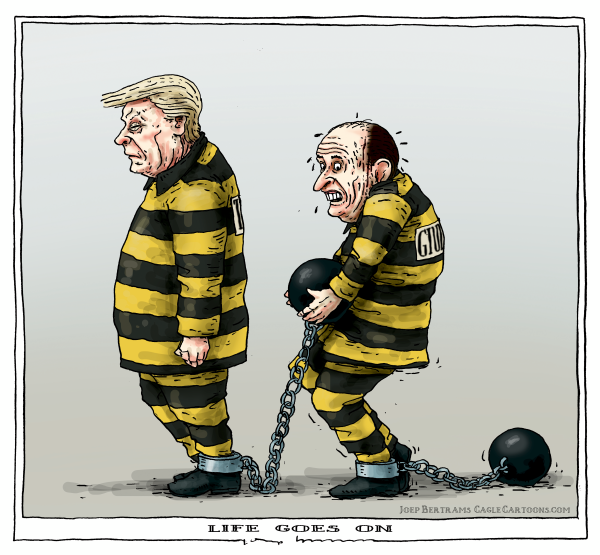 If Wishes Were Fishes
They're Not Sending Us Their Best People*
*unless, of course, this is all they got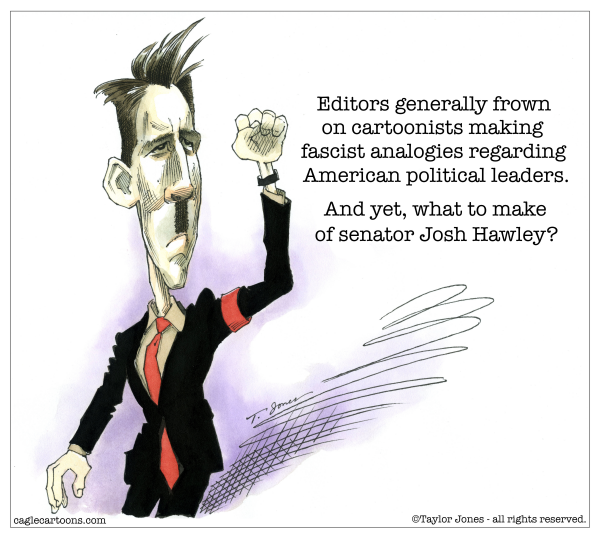 (points over your shoulder) My Goodness! Is That Halley's Comet?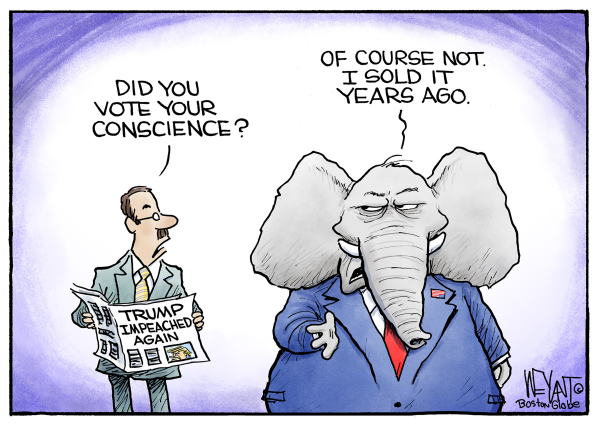 Box Prize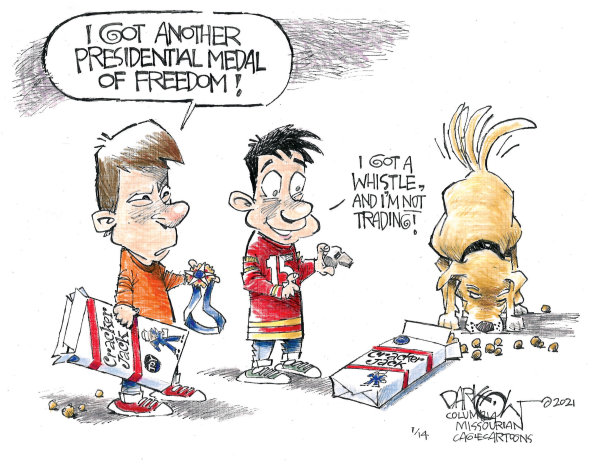 Well Waddaya Know? He Finally Got One
Something in Washington that could use a little breaking and entering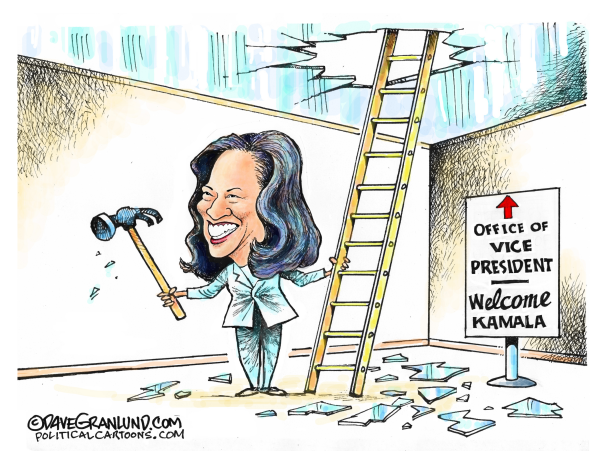 In case you missed any over the last week:
(I stand by my lack of promises that I'll remember to include this every day)
1/8: Friday TOONs - American Carnage (But For Real This Time)
1/9: Weekend TOONs - What Happens Now?
1/10: Doonesbury - I Guess It's Golf, Then
1/11: Monday TOONs - I Didn't Do It, Nobody Saw Me Do It (Yes we did! You did it live on camera!)
1/12: Tuesday TOONs - Aww, C'mon! A Little Coup Attempt Is Nothing To Be Sore About!
1/13: Wednesday TOONs - Four Treasons Total Landscaping
29 replies, 6405 views
Replies to this discussion thread
29 replies
Author
Time
Post

Thursday TOONs - It Was A Perfect Impeachment

[View all]

JHB
Jan 2021
OP
underpants
Jan 2021
#1
sinkingfeeling
Jan 2021
#2
tblue37
Jan 2021
#3
steventh
Jan 2021
#4
planetc
Jan 2021
#5
PatSeg
Jan 2021
#6
Ferrets are Cool
Jan 2021
#7
dalton99a
Jan 2021
#8
niyad
Jan 2021
#9
abqtommy
Jan 2021
#10
malaise
Jan 2021
#11
Kid Berwyn
Jan 2021
#12
FailureToCommunicate
Jan 2021
#13
ornotna
Jan 2021
#14
Hermit-The-Prog
Jan 2021
#15
KS Toronado
Jan 2021
#19
soldierant
Jan 2021
#23
Wounded Bear
Jan 2021
#16
amb123
Jan 2021
#17
2naSalit
Jan 2021
#18
murielm99
Jan 2021
#20
Gothmog
Jan 2021
#21
Hekate
Jan 2021
#22
soldierant
Jan 2021
#24
Grokenstein
Jan 2021
#25
JHB
Jan 2021
#28
burrowowl
Jan 2021
#26
oasis
Jan 2021
#27
Mira
Jan 2021
#29