Welcome to DU!
The truly grassroots left-of-center political community where regular people, not algorithms, drive the discussions and set the standards.
Join the community:
Create a free account
Support DU (and get rid of ads!):
Become a Star Member
58. But that wasn't your argument
Wed Aug 25, 2021, 08:51 AM
Aug 2021
You argued that there was no proof of transmission.

Multiple studies have shown that with DELTA - emphasis DELTA - some vaccinated individuals have been found to unfortunately be able to harbor enough of that viral variant than previous ones - enough to potentially be shed and infect someone else.

I think that is issue about this particular variant vs previous ones like Alpha, UK, and SA.

The suggestions have been it might be due to how the Delta variant is configured (the actual spikes), where it is apparently able to evade antibody discovery due to the folding of the proteins that make up the spike, which obscures the portion that both a vaccine and the body's immune system, can't get to.

This then allows it to go unchecked through the body for some time before being intercepted by the body's immune response, but even that is hindered because the antibodies and other components need to be able to "latch on" to specific sites on the virus to start to neutralize it.

This is probably my favorite article of late that shows what is going on with Delta - https://www.nature.com/articles/d41586-021-02039-y

In particular, here is the problem that it poses -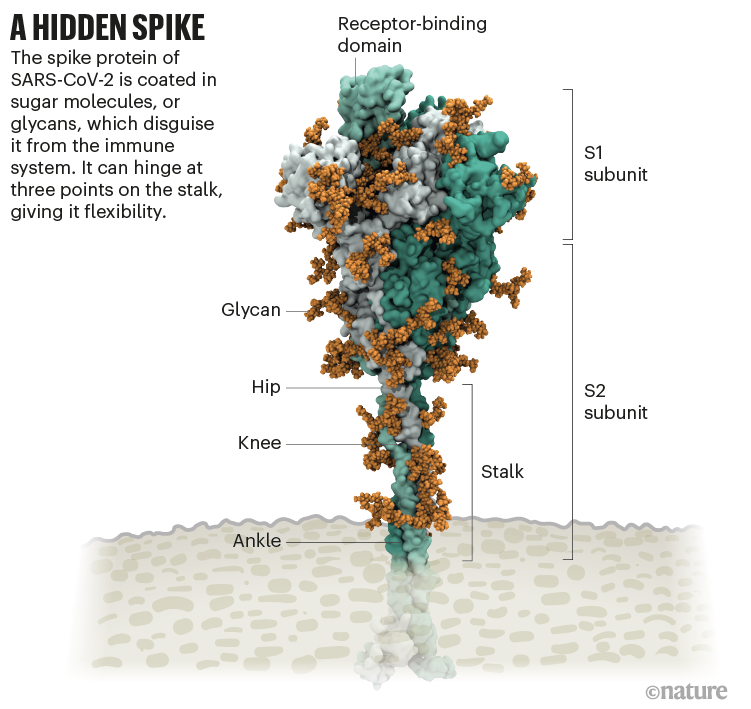 Since it can evade the "defense" systems, it can get in and reproduce itself rapidly (and thus you get that increased viral load) wherever it goes to find the preferred "landing sites" ("ACE2 receptors" ) in the body including the respiratory system (the nose being one area that has those receptors) - then it does this -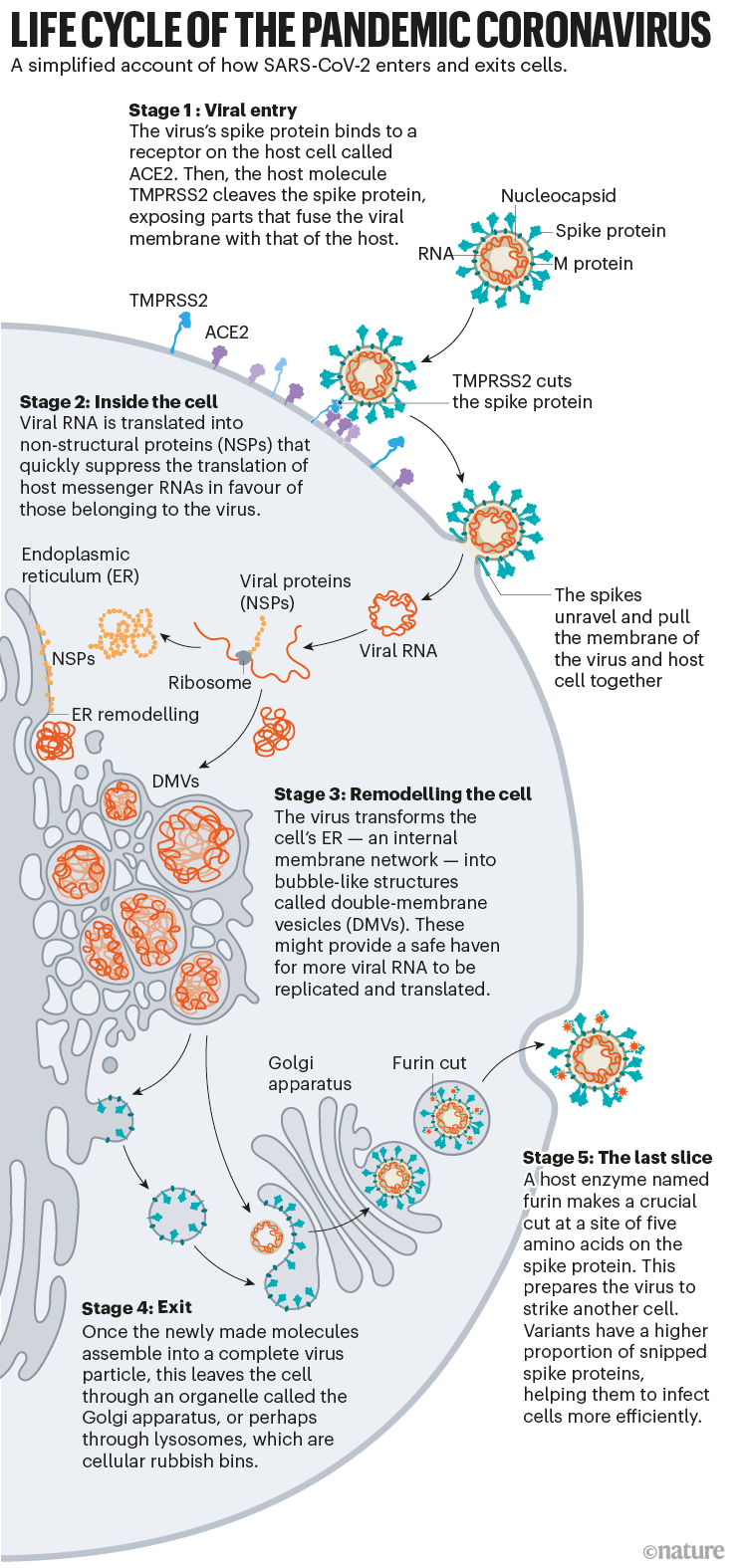 With Delta, a good summary is this -


"It's clear that SARS-CoV-2 is a very fast virus that has a unique ability to prevent our immune system from recognizing and combating infection in the first stages," says Stern-Ginossar. By the time the immune system does realize there is a virus, there is so much of it that immune-response proteins sometimes flood the bloodstream at a faster rate than normal — which can cause damage. Doctors saw early in the pandemic that some people with COVID-19 who become very ill are harmed by an overactive immune response to SARS-CoV-2, as well as by the virus itself. Some proven treatments work by dampening down this immune response.
South Korea just published a study
about the potential viral load (the viral load issue also noted
here
and
here
, in different studies) that Delta has been found to generate compared to previous variants and like some of the other studies, it basically replicates faster and produces larger quantities of itself in a shorter time frame, but then starts to die down after about 10 days in its host.
The shedding from the vaccinated issues were reported by India -
https://www.biorxiv.org/content/10.1101/2021.05.08.443253v5
and Finland -
https://www.eurosurveillance.org/content/10.2807/1560-7917.ES.2021.26.30.2100636
PRIOR to the Provincetown and Wisconsin outbreaks as a FYI.
In essence, what was found in Wisconsin and Provincetown confirmed what was earlier found in India (the potential source of Delta) and Finland.
NatGeo has a good summary article of what they have been finding -
https://www.nationalgeographic.com/science/article/evidence-mounts-that-people-with-breakthrough-infections-can-spread-delta-easily
Edit history
Please
sign in
to view edit histories.
67 replies
= new reply since forum marked as read
Highlight:
None

Don't highlight anything
5 newest

Highlight 5 most recent replies
Recommended

Highlight replies with 5 or more recommendations