Welcome to DU!
The truly grassroots left-of-center political community where regular people, not algorithms, drive the discussions and set the standards.
Join the community:
Create a free account
Support DU (and get rid of ads!):
Become a Star Member
(69,428 posts)
Mon Nov 19, 2012, 10:52 AM
Nov 2012
I am so proud of my President that I started to cry after seeing these pictures. [View all]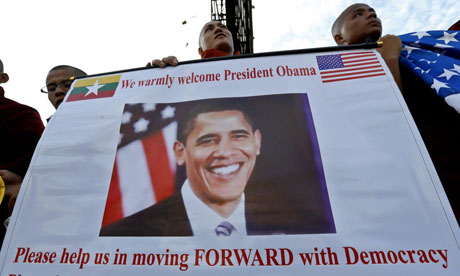 http://theobamadiary.com/
Thousands of people lining up to cheer our President and freedom.
*****
and he is a charmer too ...... w/ Thailand's Prime Minister Yingluck
35 replies
= new reply since forum marked as read
Highlight:
None

Don't highlight anything
5 newest

Highlight 5 most recent replies
Recommended

Highlight replies with 5 or more recommendations