Mon Dec 29, 2014, 01:37 AM
Cha (265,562 posts)
YOOOHOOO!!! Your Karma bus has arrived! Remember him from January in West Virginia of Elk River [View all]
Infamy?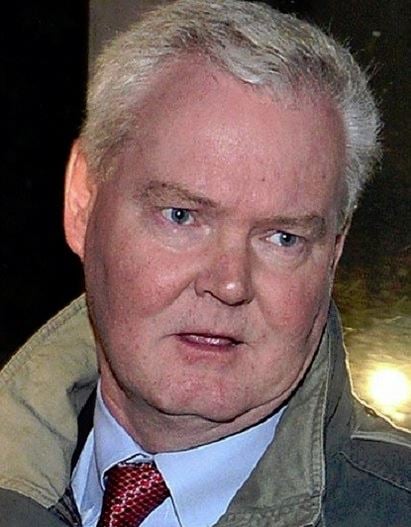 Shocking! NOT.
Freedom Industries President facing federal fraud charges
Charleston, WV - Gary Southern, President of Freedom Industries during the January 2014 MCHM spill into the Elk River, is facing charges of bankruptcy fraud, lying under oath and wire fraud.
According to the criminal complaint filed in federal court in Charleston,
Southern lied under oath about his role at Freedom Industries prior to the spill in order to deflect blame from himself and protect himself financially.
FBI Special Agent James Lafferty II says in the criminal complaint that Southern engaged
"in a pattern of deceitful behavior, which included numerous false and/or fraudulent statements about his role at Freedom, his role in the sale of Freedom to Chemstream,
and his knowledge about conditions at the Etowah Facility."
In bankruptcy court, Southern said under oath that his role with Freedom Industries prior to its sale to Chemstream, a Pennsylvania company that bought Freedom on December 6, 2013,
was as a "part-time financial-type consultant," and that his role in Freedom Industries sale to Chemstream was "superficial
."
MOre..
http://www.wvnstv.com/story/27579668/freedom-industries-president-facing-federal-fraud-charges
FEMA to the Rescue.. Were they grateful? I hope so.
FEMA Brings Water to Residents Affected by Water Ban
http://www.democraticunderground.com/10024332714
Ooops .. Lies didn't work this time.
If this was posted on here earlier I missed it... but, great news even though happened in earlier part of December. I just saw it on FB.
UPDATE..
"Four Executives Indicted From Company Behind West Virginia Chemical Spill"
The U.S. Attorney General's office has filed an indictment against four executives of the company that contaminated drinking water for 300,000 West Virginians this past January, alleging violations of the Clean Water Act.
The indictment marks the second time this month that former Freedom Industries CEO Gary Southern has been charged with violations related to a massive chemical spill that saw 10,000 gallons of a coal-cleaning chemical called crude MCHM dumped into West Virginia's Elk River. Also named in Wednesdsay's indictment are company ex-president Dennis Farrell, former secretary William Tis, and onetime vice president Charles
Herzing.
MOre..
http://thinkprogress.org/climate/2014/12/17/3604981/four-freedom-industries-execs-indicted/
Freaking Polluters
WooooHooooo! Thank you, FBI!
80 replies, 13916 views
Replies to this discussion thread
80 replies
Author
Time
Post

YOOOHOOO!!! Your Karma bus has arrived! Remember him from January in West Virginia of Elk River

[View all]

Cha
Dec 2014
OP
Rhiannon12866
Dec 2014
#1
Cha
Dec 2014
#2
Rhiannon12866
Dec 2014
#3
Cha
Dec 2014
#4
Rhiannon12866
Dec 2014
#7
Cha
Dec 2014
#10
Rhiannon12866
Dec 2014
#13
Cha
Dec 2014
#6
Rhiannon12866
Dec 2014
#9
Cha
Dec 2014
#14
Rhiannon12866
Dec 2014
#16
Cha
Dec 2014
#17
Rhiannon12866
Dec 2014
#19
Cha
Dec 2014
#26
Warpy
Dec 2014
#5
Cha
Dec 2014
#8
malaise
Dec 2014
#45
sheshe2
Dec 2014
#11
Cha
Dec 2014
#15
sheshe2
Dec 2014
#12
Cha
Dec 2014
#20
Hassin Bin Sober
Dec 2014
#18
Cha
Dec 2014
#21
StevePaulson
Dec 2014
#22
Cha
Dec 2014
#23
Dustlawyer
Dec 2014
#59
herding cats
Dec 2014
#24
Cha
Dec 2014
#27
freshwest
Dec 2014
#25
Cha
Dec 2014
#28
freshwest
Dec 2014
#75
Cha
Dec 2014
#78
Spitfire of ATJ
Dec 2014
#29
Cha
Dec 2014
#30
Spitfire of ATJ
Dec 2014
#34
Cha
Dec 2014
#35
Spitfire of ATJ
Dec 2014
#36
Cha
Dec 2014
#37
Brigid
Dec 2014
#62
Cha
Dec 2014
#31
Cha
Dec 2014
#32
Cha
Dec 2014
#33
Cha
Dec 2014
#38
brer cat
Dec 2014
#39
Cha
Dec 2014
#40
Cha
Dec 2014
#41
Cha
Dec 2014
#42
Cha
Dec 2014
#43
spanone
Dec 2014
#44
Cha
Dec 2014
#49
spanone
Dec 2014
#61
Cha
Dec 2014
#70
Cha
Dec 2014
#46
Cha
Dec 2014
#47
Cha
Dec 2014
#48
Cha
Dec 2014
#50
Cha
Dec 2014
#51
Brigid
Dec 2014
#52
Cha
Dec 2014
#53
niyad
Dec 2014
#54
Cha
Dec 2014
#55
Cha
Dec 2014
#56
2naSalit
Dec 2014
#57
Cha
Dec 2014
#58
blackspade
Dec 2014
#60
rewinn
Dec 2014
#63
Cha
Dec 2014
#71
Cha
Dec 2014
#66
calimary
Dec 2014
#64
Cha
Dec 2014
#68
Enthusiast
Dec 2014
#65
Cha
Dec 2014
#69
WillyT
Dec 2014
#67
appalachiablue
Dec 2014
#72
Cha
Dec 2014
#73
appalachiablue
Dec 2014
#74
Cha
Dec 2014
#76
appalachiablue
Dec 2014
#77
Cha
Dec 2014
#79
Cha
Dec 2014
#80