Fri Aug 7, 2020, 07:32 PM
Celerity (28,943 posts)
A New Lifetime Holiday Movie Will Finally Center Around A Gay Couple [View all]
The network famous for its cheesy, feel-good holiday rom coms will be putting a gay couple front and center in one of its films this year.
https://nowthisnews.com/pop/a-new-lifetime-holiday-movie-will-finally-center-around-a-gay-couple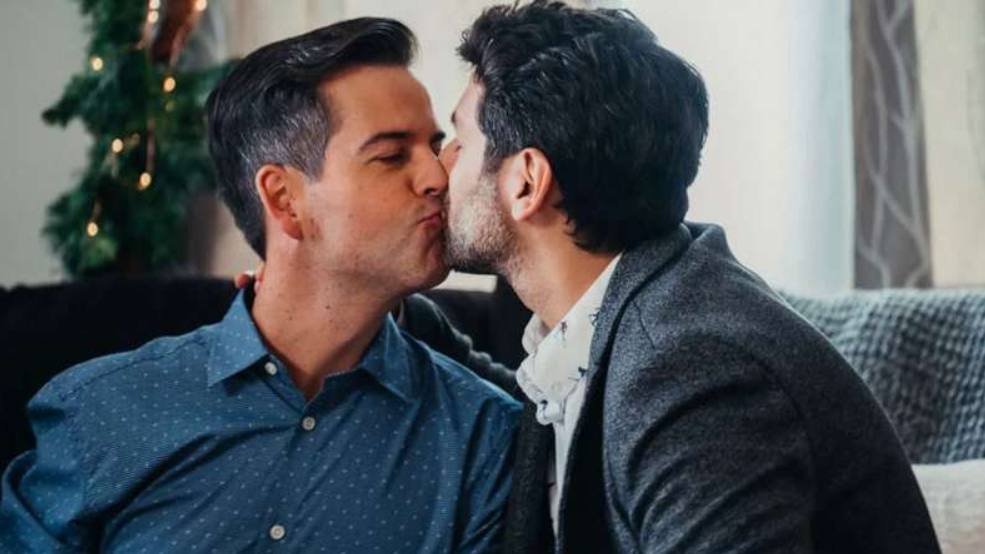 Lifetime announced this week that the network is producing its first-ever holiday movie special to center a gay couple as the main romance. "The Christmas Set Up" will feature the story of corporate New York lawyer Hugo, who—like in many Lifetime rom coms—returns home for the holidays and kindles a flame with his old high school crush, Patrick ("who recently made it big in Silicon Valley," according to the press release). "We're proud that we were able to share an amazing storyline last year featuring a same-sex kiss in 'Twinkle All The Way,'" said Lifetime Network head of programming Amy Winter, referring to a 2019 holiday movie that includes a kiss between two men at the end, but who weren't the main focus of the film.
"This year, we're even more proud to announce one of our Christmas movies will feature an LGBTQ lead story because, at Lifetime, the holidays truly are for everyone," Winter said. The cable channel has 30 new films planned for its holiday slate this year.
ABC News reported
that other films will also feature more diverse storylines, like "A Sugar & Spice Holiday," the first Lifetime movie to center around a Chinese-American family. Jennifer Liao will direct.
The network said casting is underway for both movies and it expects production to begin later in August. According to ABC, forthcoming movies from Lifetime will also include "Christmas Ever After," starring Ali Stroker, who broke barriers in 2015 when she became the first actress who uses a wheelchair for mobility to appear on Broadway. Stroker was later nominated for and won a Tony for her role in Oklahoma!, also a first for a performer in a wheelchair.
The 2020 Lifetime holiday movie season will also include "Christmas Unwrapped," executive produced by Tiffany Haddish. In mid-July,
Hallmark announced
it's producing 40 holiday movies this year—and faced criticism over the fact that none of them featured an LGBTQ+ lead. A Hallmark Channel spokesperson
responded to the criticism
and told "Good Morning America" that "projects featuring LGBTQ storylines, characters and actors" will be announced in the coming months. "We are committed to creating a Hallmark experience where everyone feels welcome," the company statement said. No other details have been revealed yet.
11 replies, 1420 views
Replies to this discussion thread
11 replies
Author
Time
Post

A New Lifetime Holiday Movie Will Finally Center Around A Gay Couple

[View all]

Celerity
Aug 2020
OP
Skittles
Aug 2020
#1
vercetti2021
Aug 2020
#2
Celerity
Aug 2020
#3
vercetti2021
Aug 2020
#8
Celerity
Aug 2020
#9
Doodley
Aug 2020
#4
Celerity
Aug 2020
#6
Doodley
Aug 2020
#7
Karadeniz
Aug 2020
#5
Rebl2
Aug 2020
#10
BigmanPigman
Aug 2020
#11