Sat Mar 14, 2020, 09:16 PM
left-of-center2012 (32,740 posts)
Trump declares coronavirus 'National Day of Prayer', suggests looking to God for 'protection' [View all]
The leader of the free world urged people to pray as he continues to receive harsh criticism for his response to the COVID-19 coronavirus pandemic.
"It is my great honor to declare Sunday, March 15th as a National Day of Prayer," Trump tweeted. "We are a Country that, throughout our history, has looked to God for protection and strength in times like these," he argued.
"No matter where you may be, I encourage you to turn towards prayer in an act of faith. Together, we will easily PREVAIL!" he predicted.
https://www.rawstory.com/2020/03/trump-declares-coronavirus-national-day-of-prayer-and-suggests-looking-to-god-for-protection/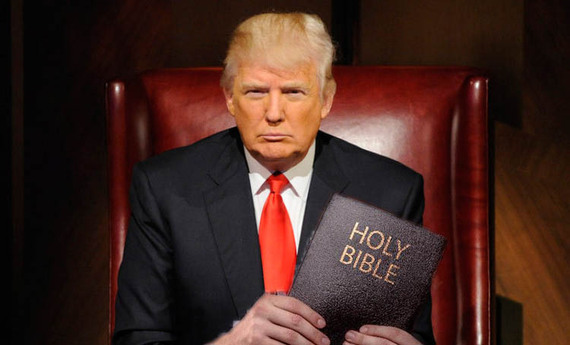 67 replies, 5256 views
Replies to this discussion thread
67 replies
Author
Time
Post

Trump declares coronavirus 'National Day of Prayer', suggests looking to God for 'protection'

[View all]

left-of-center2012
Mar 2020
OP
tanyev
Mar 2020
#1
Phoenix61
Mar 2020
#9
EndlessWire
Mar 2020
#64
GReedDiamond
Mar 2020
#2
Cha
Mar 2020
#3
Flaleftist
Mar 2020
#4
NCDem47
Mar 2020
#5
stopbush
Mar 2020
#6
John Fante
Mar 2020
#21
stopbush
Mar 2020
#25
Totally Tunsie
Mar 2020
#7
stopbush
Mar 2020
#11
Jamastiene
Mar 2020
#15
rickyhall
Mar 2020
#38
USALiberal
Mar 2020
#8
BootinUp
Mar 2020
#10
Phoenix61
Mar 2020
#12
Jamastiene
Mar 2020
#13
Sugar Smack
Mar 2020
#58
Goodheart
Mar 2020
#14
Zoonart
Mar 2020
#16
Sugar Smack
Mar 2020
#48
Sugar Smack
Mar 2020
#49
Zoonart
Mar 2020
#50
SeattleVet
Mar 2020
#17
EndlessWire
Mar 2020
#65
Blue Owl
Mar 2020
#18
musette_sf
Mar 2020
#19
Initech
Mar 2020
#20
Beartracks
Mar 2020
#22
Beartracks
Mar 2020
#23
denem
Mar 2020
#24
GulfCoast66
Mar 2020
#26
brewens
Mar 2020
#27
Docreed2003
Mar 2020
#28
dalton99a
Mar 2020
#29
Ferrets are Cool
Mar 2020
#30
GP6971
Mar 2020
#31
Thomas Hurt
Mar 2020
#32
Ferrets are Cool
Mar 2020
#33
The Velveteen Ocelot
Mar 2020
#34
dflprincess
Mar 2020
#35
Grokenstein
Mar 2020
#36
NotASurfer
Mar 2020
#37
walkingman
Mar 2020
#39
Dem2
Mar 2020
#40
Olafjoy
Mar 2020
#41
pecosbob
Mar 2020
#42
Walleye
Mar 2020
#43
SammyWinstonJack
Mar 2020
#44
StarryNite
Mar 2020
#45
EndlessWire
Mar 2020
#66
canetoad
Mar 2020
#46
Squinch
Mar 2020
#47
lpbk2713
Mar 2020
#51
samnsara
Mar 2020
#52
Bluethroughu
Mar 2020
#53
dewsgirl
Mar 2020
#54
Nay
Mar 2020
#55
duforsure
Mar 2020
#56
Liberal In Texas
Mar 2020
#57
Chainfire
Mar 2020
#59
Under The Radar
Mar 2020
#60
bluedigger
Mar 2020
#61
a la izquierda
Mar 2020
#62
COLGATE4
Mar 2020
#63
yortsed snacilbuper
May 2020
#67